Enhance Your Vaping Experience with Ezee's E-Cig Collection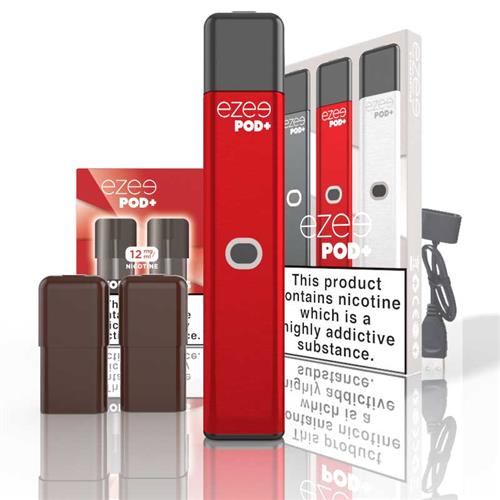 Dive into premium vaping with Ezee. Our meticulously curated vape kits cater to both beginners and aficionados, promising a smooth transition and unparalleled vaping moments every use. Located in the Denmark, we're dedicated to upholding quality. Our kits epitomize cutting-edge vaping tech, paired with unmatched user-friendliness and safety features.
Ezee E-Cig: Classic Aesthetics Meets Contemporary Tech
The Ezee e-cig kit perfectly replicates the appearance and sensation of a regular cigarette. But, it delivers beyond expectations. Every filter is designed for roughly 300 puffs, akin to a complete pack of standard cigarettes. Whether you crave the classic cigarette look or desire an effortless switch to vaping, the Ezee e-cig offers the best of both worlds.
Ezee Pod+ Kit: Premium Puffs with Modern Flair
For vapers yearning for a modern touch, the Ezee Pod+ stands out. Distinctively crafted, this kit embodies sophistication and utility. With about 600 puffs per pod, it parallels 1 1/2 packs of traditional cigarettes, ensuring extended satisfaction. It's more than just a vaping device; it's a testament to style.
Security, Simplicity, and Personalization
Designed for today's discerning vaper, both our kits boast advanced child-proof features. Ready to use straight from the packaging, they negate the need for e-liquid handling. Opt for either disposable or rechargeable variants, with the latter being effortlessly recharged and primed for a new filter when used up. Tailor your vape sessions with two timeless flavours: tobacco and menthol, and select nicotine strengths of 0, 12, or 20 mg.
Step into vaping's next chapter with Ezee's distinguished e-cig assortment.