Ezee: The Pinnacle of Nicotine Vaping in the US
In the expansive realm of vaping, locating a product that truly aligns with your tastes can be a daunting task. That's where our nicotine vapes come in, featuring top-notch choices like the distinguished Ezee, the handy Ezee Go, the vibrant Puff+, and the game-changing Ezee Pod+. Our line-up provides an all-encompassing range, perfect for both veteran vapers and newcomers alike.
Meet the Ezee and Ezee Pod+: Redefining Rechargeable Vaping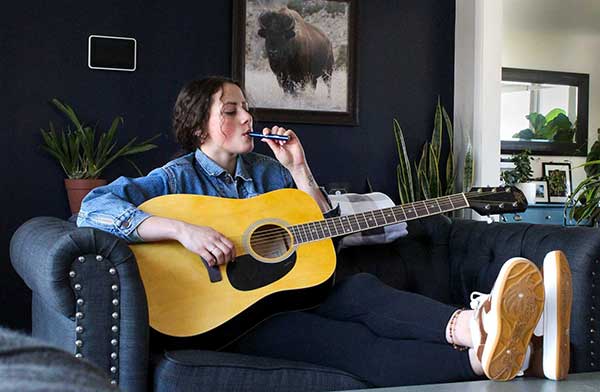 Leading our vape arsenal are the reliable Ezee and our innovative star, the Ezee Pod+. Both these units are designed for rechargeability, ensuring you're always ready for a fulfilling vape. Pre-equipped with our signature e-liquid, you can select from nicotine-infused options or go nicotine-free. The Ezee Pod+ stands out, not just for its impressive design but for its substantial e-liquid capacity, offering up to 600 puffs – comparable to two packs of traditional cigarettes.
Ezee Go & Puff+: The Go-To Disposables
For the aficionado valuing ease, the Ezee Go is a game-changer. This disposable vape is crafted to resemble a standard cigarette in size, making it the perfect pocket companion. Alongside, the Puff+ shines as an exceptional disposable alternative. With an array of fruity flavors complemented by the timeless tobacco and menthol, the Puff+ ensures there's something for every palate.
Flavor Profiles & Nicotine Levels: Customized to Your Liking
Each vape in our collection consistently offers the cherished tobacco and menthol flavors. Recognizing the varied nicotine preferences among vapers, we ensure flexibility in our offerings. From those desiring a nicotine-free session to those craving a robust experience, our vapes span from nicotine-free to 12 mg and 20 mg strengths, promising a tailored vaping journey for all.