Dive into a Medley of Vape Tastes with Our Elite Devices
Understanding the Nuances of Vaping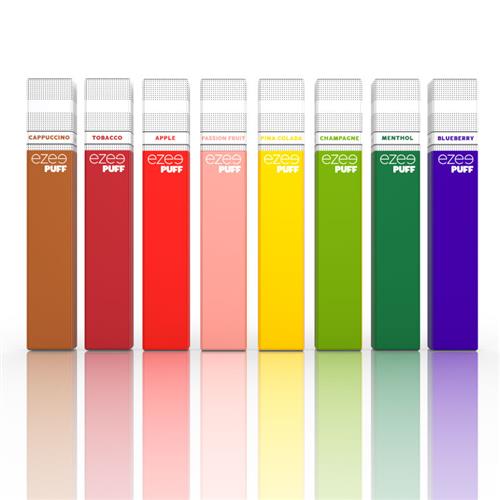 The World has seen a surge in vaping as individuals seek a purer alternative to traditional smoking. Essentially, vaping involves inhaling and exhaling an aerosol, commonly misconstrued as water vapour, emanating from a vape device. In reality, this device warms up a liquid — referred to as e-liquid or vape juice — to generate this aerosol. Depending on preference, this e-liquid can have varied nicotine concentrations or even none at all.
Unveiling Our Diverse Vaping Instruments
Discover our array of devices, each catering to distinct vaping inclinations. Our single-use device, Ezee Go, boasts a minimalist design resembling classic cigarettes, perfect for purists. For aficionados craving a riot of tastes, our Ezee Puff e-shishas are an indulgence. Revel in eight luscious choices: Pink Lemonade, Fruit Jam, Orange Mint, Blueberry, Apple, and Cappuccino. If longevity is your priority, our Ezee and Ezee Pod+ are ideal. Crafted for simplicity, just swap the filters once exhausted and rejuvenate the battery when drained. Both cater to the evergreen Tobacco and Menthol vape aromas. Opt from zero nicotine, 12 mg, or 20 mg strengths, aligning with your liking.
The Rationale Behind Our Vape Offerings
We're not just about a diverse flavour palette. We're resolute in delivering your products with alacrity. Confirm your order by 14:00 and we promise shipping on the same day. Our reputation hinges not only on stellar products but also on our unmatched customer support. Our endeavour is to promptly address any concerns, facilitating an unparalleled vaping journey for you.