Explore Genuine Vaping Sensations with Our E-Cigs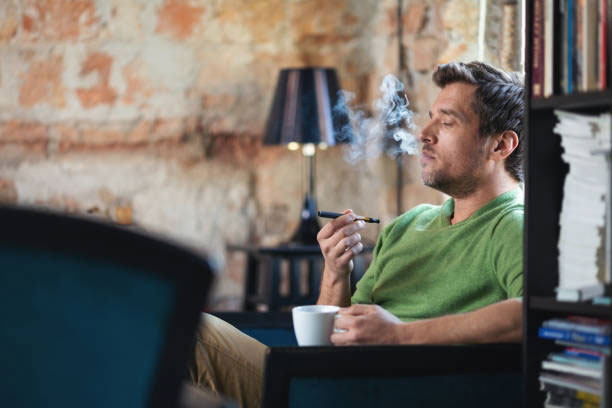 Vaping has undergone a significant transformation, introducing myriad choices to the scene. However, among the influx of fruity mixes and trendy options, a space remains for those seeking the pure taste of tobacco. Our top-notch vaping gadgets address this exact need. Precisely designed for discerning users, our offerings deeply connect with those familiar with conventional tobacco smoking.
An E-Cig Crafted for Refined Tastes
Acknowledging the distinct tastes of classic smokers, we avoid the prevailing "quirky" fruity infusions. We focus on the evergreen duo: Tobacco and Menthol. Our identity centers around replicating a vaping journey that echoes the genuineness and comfort of tobacco cigarettes. This distinct angle is rooted in our fundamental belief – our e-cigs are conceived by former smokers for current smokers.
Select Your Intensity, Meet Your Desire
Recognizing that every smoker's desire is unique, we present our iconic e-cigs in three specific nicotine levels: 0mg, 12mg, and 20mg. Whether you're after a nicotine-absent experience, a mid-level sensation, or a powerful rush, our collection guarantees your ideal find.
From One-Time Use to Reusable: Vape As You Like
Our e-cig assortment is tailored for varied tastes. For those valuing ease, especially while traveling or socializing, our one-time-use model is the Ezee Go – sleek and straightforward. On the other hand, for those inclined towards eco-friendliness, our refillable and rechargeable pod system is ideal. When the filter or pod is used up, it's easily substituted, and the battery promptly powered up.
Over ten years of meticulous trials and tweaks back our items. The outcome? A trail of elated, satisfied, and faithful patrons across continents. Immerse yourself in an e-cig journey that's genuine, sophisticated, and unmatched in its class.